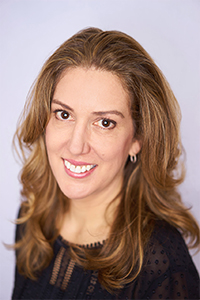 Suzanne Cirino Duvalsaint, DDS, MS
ORTHODONTIST
Dr. Duvalsaint specializes in Orthodontics and Dentofacial Orthopedics. She treats both children and adults, making orthodontics a true family affair. She considers orthodontics to be a perfect combination of art and science and she is always seeking the opportunity to learn and develop new skills as her profession evolves. As a mom of children ranging in age from middle school to college, she also brings a deep understanding of childhood and adolescent behavior and development which helps her to understand her patients well beyond their dental needs.
Dr. Duvalsaint is a graduate of Columbia University College of Dental Medicine and a member of OKU, the dental honor society. She was awarded the Alpha Omega award for the highest academic achievement in her class. Following dental school, Dr. Duvalsaint attended Rutgers University, where she received a certificate of orthodontics and a master's degree in oral biology.
Dr. Duvalsaint taught as an associate clinical professor of orthodontics at Columbia University for over 10 years and continues to serve as a facilitator for their Dental Ethics program. Her research on genetic and environmental influences on craniofacial development was selected for presentation at the annual meeting of the International Association for Dental Research. She continues to stay abreast of the latest research and integrates state-of-the-art technology into her practice.
Outside of the office, Dr. Duvalsaint is usually on the go! Along with her family, she enjoys hiking, running, cycling, skiing, and is determined to add swimming to that list.
---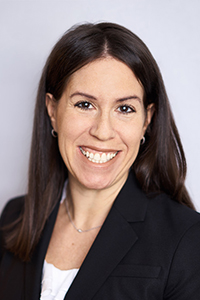 Caryn Siegel, DMD
DIPLOMATE, AMERICAN BOARD OF PEDIATRIC DENTISTRY
Dr. Siegel is an outstanding clinician who has amassed a loyal following of patients with her humor and intelligence. She specializes in pediatric dentistry. Dr. Siegel's training has given her extensive experience in all aspects of pediatric dental care, including treatment of infants and patients who are medically compromised or developmentally disabled. In her 20 plus years at NY Kids Dentistry and Orthodontics she has seen her patients grow from infants to college students and beyond!
Dr. Siegel went to both college and dental school at the University of Pennsylvania and graduated with honors. She attended Harvard University School of Dental Medicine in conjunction with Boston Children's Hospital, where she completed a residency and certificate in pediatric dentistry and served as chief resident. During this time she gained a huge amount of experience treating patients with craniofacial anomalies, cleft lip and palate and oral trauma in addition to routine dental care.
Dr. Siegel is an associate professor of pediatric dentistry at Columbia University College of Dental Medicine. In this capacity, she uses her experience and knowledge of pediatric dentistry to educate and guide future pediatric dentists in the clinical setting. She enjoys teaching the pediatric dental residents patient behavior management, clinical technique and practice management.
Dr. Siegel lives in Long Island City, Queens with her husband, son and dog Buddy but she spends much of her time cheering on the Yankees!
---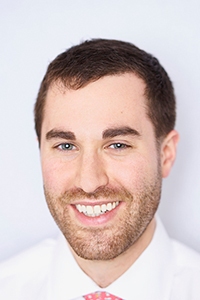 Keith Goldman, DMD, MS
Orthodontist
Dr. Keith Jaffe Goldman is a graduate of the University of Pennsylvania School of Dental Medicine. Following dental school, Dr. Goldman completed his residency and received a master's degree in orthodontics from Columbia University, where he served as chief resident in his third year. Prior to his dental training, he attended Trinity College in Hartford, and earned a Bachelor of Science in mathematics.
Dr. Goldman is a native Manhattan resident and has spent many of his formative years in our practice assisting his mother, Dr. Jaffe.
Dr. Goldman currently resides on the Upper East Side with his wife Alexandra, newborn baby Parker, and furry Labradoodle Tucker.
In his spare time, he serves as president of the Columbia University Orthodontic Alumni Association. An avid NY Jets and NY Rangers fan, Dr. Goldman also enjoys squash, tennis, cooking, and spending time with friends and family.
---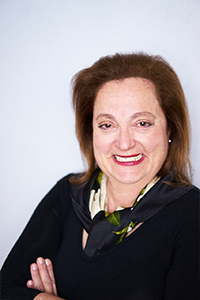 Margot Jaffe, DDS
DIPLOMATE, AMERICAN BOARD OF PEDIATRIC DENTISTRY AND ORTHODONTIST
Dr. Jaffe has the unique qualification of being trained in two dental specialties: pediatric dentistry and orthodontics. This training has brought an unmatched level of expertise to her practice for more than 30 years. A true Columbian, Dr. Jaffe received her dental degree and both specialty certificates from Columbia University College of Dental Medicine. She is a member of OKU, the dental honor society.
In addition to her private practice, she dedicates time as a faculty member at Columbia, serves on the board of admissions, and is past president of the alumni association. Dr. Jaffe has been extensively recognized for her service and contributions to pediatric dentistry and orthodontics. Her recent activities include an article for the American Academy of Pediatrics and appearances on CBS's "The Early Show" and PBS's "Keeping Kids Healthy."
Dr. Jaffe resides on the Upper East Side with her husband. Her son, Keith Jaffe Goldman, has joined the practice in recent years.
---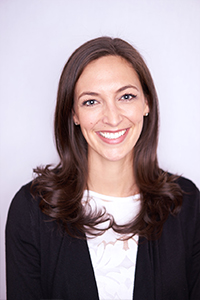 Cecilia Kolstad, DMD
BOARD-CERTIFIED PEDIATRIC DENTIST
Priding herself on providing quality care in a positive and friendly way, Dr. Cece strives to create a comfortable experience that meets each of her patients' unique needs. A board-certified pediatric dentist, she specializes in providing comprehensive care to infants, children, adolescents, and patients with special needs.
Dr. Cece grew up in sunny south Florida. The youngest in a family of four, she proudly maintained the family tradition of becoming a "Gator" by attending the University of Florida. She moved north to Boston to complete her Doctorate of Dental Medicine at Harvard School of Dental Medicine. Believe it or not, she soon fell in love with snow and decided to continue her training in New York! Dr. Cece received specialty training in pediatric dentistry at Columbia University-New York Presbyterian Hospital.
When she is not working, she enjoys combining her love for travel and dentistry by volunteering for dental mission trips with the goal to treat disadvantaged populations around the world … even as far away as Cambodia! Dr. Cece loves the exciting life that New York City has to offer. Her favorite hobbies include playing volleyball and seeing Broadway shows!
---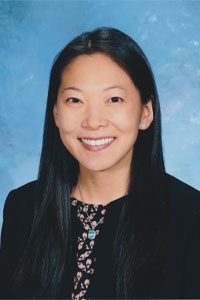 Yena Jun, DDS, MS
Orthodontist
Dr. Yena Jun attended college and dental school at Columbia University and completed her orthodontic residency program at the University of Illinois at Chicago with a specialty certificate and master's degree in oral sciences. With her extensive training, she considers herself lucky to be able to take care of her patients and give them lifelong smiles. Dr. Jun's caring and gentle attitude are a great fit for children and adults, and she looks forward to meeting you and your families!
Dr. Jun now lives in lower Manhattan with her husband and their puppy Jelly. She loves hiking, snowboarding, and spending time outdoors with friends and family.
---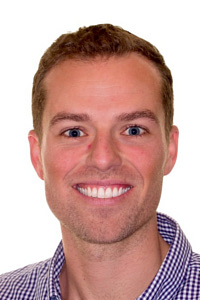 Matthew Stout, DMD, MSD
Orthodontist
Dr. Stout grew up outside Philadelphia and is a graduate of the University of Pennsylvania School of Dental Medicine where he and Dr. Goldman were classmates and forged a lasting friendship. Following dental school he moved to Seattle for his residency and completed his Master of Science in Dentistry degree and certificate in Orthodontics at the University of Washington. His published masters thesis involved designing, fabricating and testing a brand new CAD/CAM invisible retainer. Following residency, Dr. Stout achieved the distinguished recognition of board certification with the American Board of Orthodontics. Prior to dental school, he attended Providence College in Providence, RI balancing a degree in biology with formal studio arts education in ceramics and wheel-throwing.
Dr. Stout practiced in Seattle for six years before relocating back to New York to be closer to family, friends and the city. He resides in Chappaqua with his wife, Jenna, a native New Yorker, and their two young children, Sloan and Jude.
Dr. Stout truly loves partnering with patients of all ages to create beautiful, confident, healthy and personalized smiles and is very excited to practice alongside his esteemed colleagues and friends.
Outside of orthodontics, he enjoys exploring the city and surrounding area with his family, surfing, snowboarding, playing guitar and restoring vintage cars.
---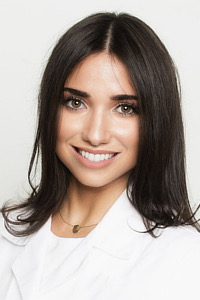 Jacqueline Dikansky, DDS
Board-Certified Pediatric Dentist
Dr. Jacqueline Dikansky is a board-certified pediatric dentist. She is a native of Brooklyn, NY, and completed both her undergraduate and graduate education at New York University. Dr. Dikansky graduated from dental school with honors in pediatric dentistry. She also received the American Academy of Pediatric Dentistry Predoctoral Student Award, given to a single senior student who shows the most promise in pediatric dentistry. After receiving her Doctor of Dental Surgery degree, she completed an additional 2-year specialty training program in pediatric dentistry at Yale-New Haven Hospital. Finally, Dr. Dikansky passed written and oral exams to become a Diplomate of the American Academy of Pediatric Dentistry, the highest distinction available in the field.
When Dr. Dikansky is not at the office, she enjoys baking, fitness classes, travel, and dancing. She was a ballroom dancer for 13 years, and got to compete around the world!
Dr. Dikansky takes pride in ensuring her young patients are comfortable throughout their dental appointments. Her goal is to have each child leave the office feeling proud, accomplished, and excited to return. She accomplishes this by providing compassionate, patient, and personalized care – just what a child needs!
---